About ActFast CPR
Get to know us
ActFast CPR started more than 25 years ago as ActFast, Inc., and it has always been a woman owned small business. ActFast CPR is owned by Jennifer Ullian, a Registered Nurse with a Masters Degree in Nursing Administration with more than 20 years of cardiac nursing experience. We provide purpose driven courses that will help sustain life during healthcare emergencies.
ActFast CPR is based in Knoxville, TN
We offer CPR, AED, and First Aid training to individuals at all experience levels from first time trainees to seasoned healthcare providers looking to renew BLS skills.
We offer both ASHI and AHA training
Both options offer CPR, AED, and First Aid training and we can discuss your personal needs to provide the right training for you.
Our goal is to provide you with purpose driven courses
Our courses will equip you with the knowledge and skills required to make a difference in the event of an emergency when you lend a hand to save a life. We will work with you to meet your specific needs and provide on-site training when possible to ease the burden of training.
Mission
Provide quality training that equips trainees with life sustaining skills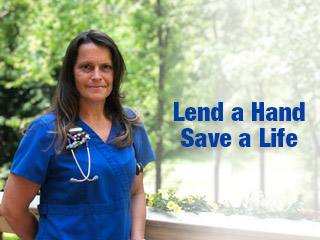 Jennifer Ullian
RN,MSN- Owner