Basic Life Support (BLS) for Healthcare Providers
Basic Life Support (BLS) for Healthcare Providers is for current and future healthcare workers with certification through AHA upon successful completion of the course. The BLS course has two options and the option you choose should be determined by whether you have taken the course in the past. If you are not a licensed healthcare professional required to have a BLS certification, please check out our workplace or community courses.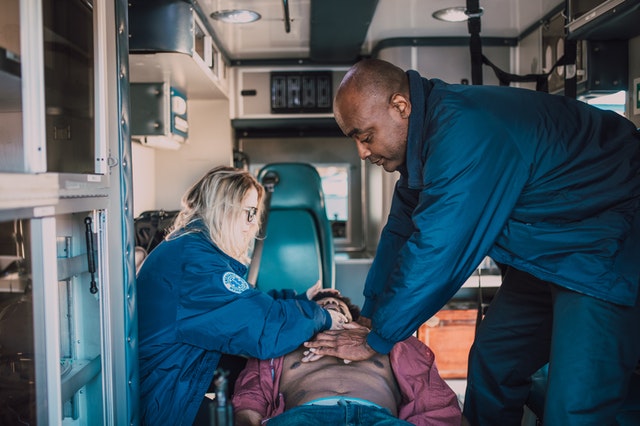 First Time Course for Individual
Choose this option if you have never taken BLS before or your BLS has expired.
Cost $65
Blended Course for Individual

Blended Course – Complete Step 1 by going to the AHA website to complete the BLS Heartcode course then contact us to set up your skills challenge.
Cost $50
Group Classes
Click the link below to receive a price for your group.
Frequently Asked Questions
Is there a difference between BLS vs CPR?
Basic Life Support (BLS) is the name given to CPR for healthcare workers. BLS is a certification that includes passing a written and skills test.
Where can I find more information about the CPR guidelines?
The best resource for information is the AHA website, www.heart.org which includes the latest guidelines and a handbook to purchase if you are interested in studying prior to the class or testing. A handbook is required for someone attending the course for the first time.
Is there a written test for BLS?
The BLS written exam is 25 questions, you must obtain an 84% or higher to pass.
What do I do if I lost my CPR card?
BLS cards are given as eCards so your course is recorded with AHA. You will simply need to login to the AHA website to retrieve your card information. You may need to print off a copy of the card for your employer.
When will I need to renew the BLS certification?
BLS certification must be renewed every 2 years.